The Slawta Group wishes everyone health and safety during this trying time. We're mindful of Gov. Hogan's Stay at Home Order and will not be violating that Order, or the spirit of the Order, by engaging in any external activity that could contribute to the spread of this deadly virus.
We will, however, continue to work hard for our clients - remotely and virtually - and frankly, we've been amazed (and pleased) at just how much can be accomplished in this fashion!
We wish you good health and look forward to seeing you all again soon. Please don't hesitate to be in touch with questions or concerns.
Upcoming Events
Our spring Shredder Day has been cancelled, but we hope to be back later this spring or early summer and will update this page as soon as we know more.   Please note that we expect to be hosting our Fall Shredder Day in October as usual.
Please don't hesitate to reach out with questions.   kateslawta@gmail.com or 301 980-5970.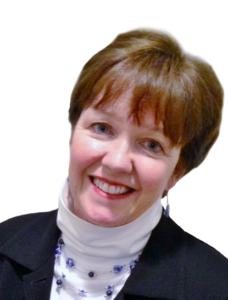 Kate is a licensed residential real estate Associate Broker in Maryland and a licensed salesperson in Washington D.C.
Kate graduated from Villanova University School of Law in 1984 (J.D.) and enjoyed an active law practice through 2006, focusing on real estate law, contracts and negotiations. Kate joined Stuart and Maury, Inc., Realtors in the fall of 2007 as a full-time Associate Broker.  In addition to bringing valuable legal experience to each of her transactions, Kate also brings her personal attention and willingness to go above and beyond to make sure her clients receive the highest level of service possible. Kate lives in Bethesda with her husband and family.
Kate is also a member of the Top Agent Network (TAN) which gives her access to Pre/Non-MLS Listings and reports which allows her to share, discuss and retrieve Pre/Non-MLS information with her clients and colleagues.  In order to become a member of TAN, an agent's past 24 month closed home sales must be in the top 10% of of that agent's Chapter area, in this case, the Greater Capital Area Association of REALTORS.